FTS Plus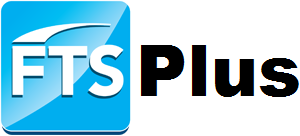 In addition to the high quality fund tax services that FTS provides, we have created a new service -- FTS PLUS -- that provides access to the specialized expertise of three strategic advisory partners.

Each of these alliance partners complement FTS' core alternative investment fund services. We expect our clients will be able to meaningfully benefit from their individual and collective industry expertise. The specialized capabilities of the senior leadership people at these firms, whom we know well and trust, can

help alternative managers achieve their highest-priority strategic growth objectives.
Investment Business Advisors, LLC: Paul Ehrhardt, Managing Member, specializes in assisting GP alternative firms to enhance the effectiveness of all investment and business support processes, to plan and execute firm strategic initiatives and to adopt alternative industry "Best Practice".
www.InvestBizAdvisors.com pae@InvestBizAdvisors.com (212) 920-6042 or (202) 333-2324
R.T. Hausler Strategic Marketing LLC: Bob Hausler, CMO/Founder and his team work closely with money managers to deliver successful outcomes on key growth initiatives. The firm's track record for innovative and creative ideas has helped raise over $45 billion in AUM. Their services are uniquely positioned to help firms think and do things "differently and better".
www.RTHausler.com bob@rthausler.com (201) 745-9071
Spurwink River Consulting: Brian O'Connell, Managing Member offers exceptional access to institutional investors and the investment consultant community. With a deep understanding of how the hiring decision process works in this channel, SRC can help you navigate the process to increase the probability of gathering new assets from institutional investors.
oconnellbp@comcast.net (781) 864-1480
---
Advisory Consulting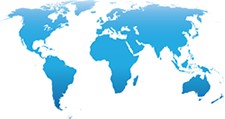 Investment Business Advisors LLC.
Paul Ehrhardt has 30+ years of experience in executive leadership & strategic advisory positions with global asset management firms with investment teams located in the US, UK, Tokyo, Beijing, Hong Kong and Singapore. His experience spans private equity, real estate, fund of hedge funds & long-only managers. The focus of his work has been on managing and enhancing the transparency, effectiveness and efficiency of investment processes supporting business process of GP managers and their funds and helping them meet the expectations of institutional investors, regulators & "Best Practice" standards.
Paul has served as Managing Director/ Chief Operating Officer/ Strategic Advisor to firms including:
-Arden Asset Management
-Legg Mason International Equities
-Citigroup Asset Management London
-American Century Investments
-Landmark Partners
-Aetna and CIGNA Investments
Education:
St. Bonaventure University BA
Woodrow Wilson School of Public and International Affairs - Mid Career Program, Princeton University
Green Templeton College, Oxford University - Advanced Management Programme
Assesments
-Firm/Fund Governance
-Strategic Plans/Projects
-Readiness:
-Due Diligence
-Regulatory Audit
-Global Expansion
-Organization Structure
Strategy
-Growth: Organic / Acquisition
-New Investment Strategies / Products
-New Investor Geography / Platform
-New Partner Investment
Best Practice
-Investment Committee
-Investment Processes
-Business Support Processes / Role Alignment
-Third Party Services Provider
-Lessons Learned '08-'09
---
Marketing

Bob Hausler is an accomplished asset management and financial services marketing executive with a proven track record of success spanning the Institutional, Retail, RIA and HNW private client channels. During the course of his career, Bob has helped raise more than $45 billion in new AUM for investment product campaigns that he and his marketing teams brought to the market.
A creative and conceptual idea generator, Bob's past industry experience includes CMO / head of distribution roles at:
-Bernstein Private Client
-AllianceBernstein
-Oppenheimer Capital -CIBC Oppenheimer
-Beck, Mack & Oliver
Education:
Syracuse University - B.S in Finance
AUM Growth
-Business Plan Development
-Implementation of Growth Strategy and Tactics
-Positioning / Branding
-Distribution
-Communications Product
Product
-Market Research
-Product Assessment
-Competitive Analysis
-Channel & Product Expansion
-Product Development
-Pricing
Strategy
-Creative Growth Strategies
-Trade-Off Decision-Making
-"Different and Better"
-Key Benefits and Advantages
-Budget Optimization
Click to go to Website : www.rthausler.com
Click to read Bob Hausler's LinkedIn Profile
---
Distribution
Spurwink River Consulting
Brian O'Connell is a senior investment distribution professional. Brian has developed deep relationships with institutional investors (corporate, public and union/pension plans, foundations, endowments, hospital/healthcare organizations) consulting firms and family offices. Over the course of his career, he has consistently helped firms grow AUM.
Brian has held senior distribution positions at leading firms including:
-Cole Real Estate
-DDJ Capital
-CRA Rogers Casey
-Evergreen Investment Management
Education:
Bentley College - B.A in Marketing
Affiliations: AIMSE, IMCA
Channel Sales
-Institutional Plans
-Consultants
-Family Offices
-Endowments
-Foundations
Best Practices
-Presentation Content & Design
-Coaching
-Sales Training
-Vendor Selection & Support
---
---
Information Request for Services Listed Above